A Vast Expanse // James Lewis Tucker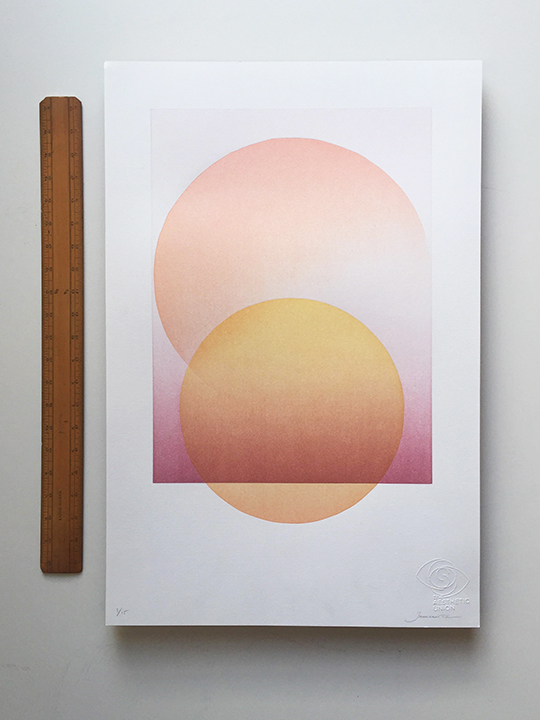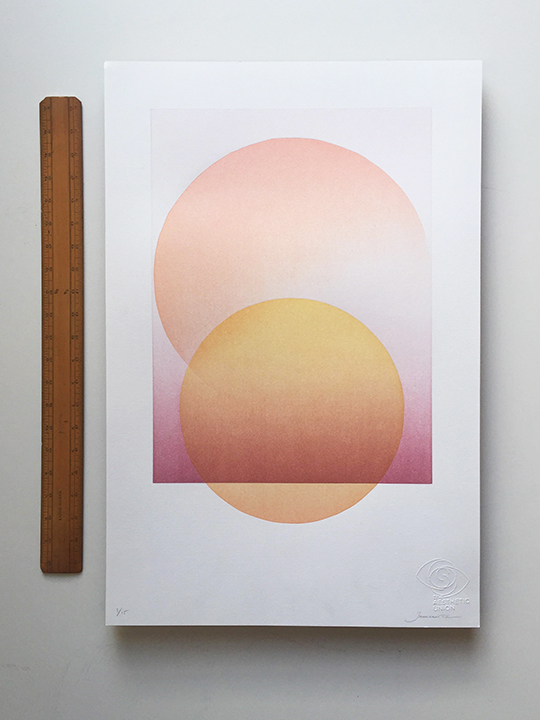 sold out
A Vast Expanse // James Lewis Tucker
"Celestial bodies roaming on this vast expanse; we exist in this limitless universe and are universes unto ourselves. Interplay between our bodies are no different than those planets above. These vast spheres, eclipse, collide, and orbit around each other. A cosmic dance of life and death play about us."
With this work James explores the macro and micro of the universe. These two spheres can be planets, suns, or even representations of humans. Orbiting, engulfing, and revolving, same as it ever was and will be. Various methods were used to produce the gradient effects and inking. This is James' first attempt as using hand-made inks in his prints.
12"x18"
printed on archival cotton paper
Edition of 15
Framing available
Frames are low profile matte white aluminum with standard glass.