New Map 1 // Post Typography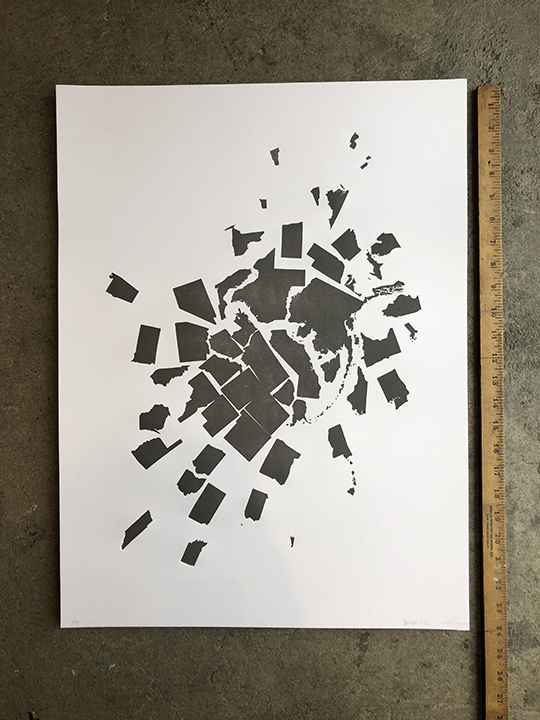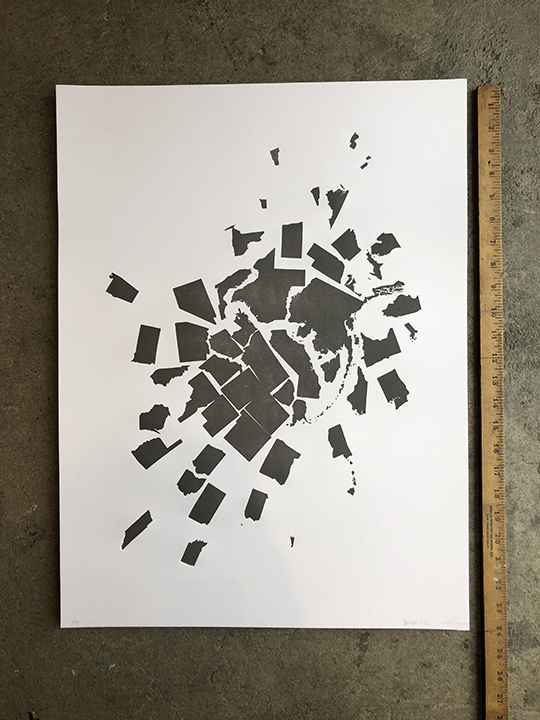 New Map 1 // Post Typography
New Map 1 is a letterpress art print designed by Bruce Willen and Nolen Strals, founders of Post Typography, that were inspired by their affinity for maps.
"New Map 1" has a complementary piece, "New Map 2", both of which have been designed by Bruce and Nolen and printed by James Lewis Tucker of The Aesthetic Union.
Below is an excerpt from Bruce and Nolen that explains the inspiration behind "New Map 1" and "New Map 2":
We've both been in love with maps since childhood. Maps represent exploration and possibility, but also depict specific (biased) ways of viewing the world. Geopolitical states are artificial constructs, but they define the literal limits of our opportunities and experiences. In our era of political, technological, and climate tumult boundaries and borders are increasingly symbolic and rapidly shifting.

The concept for these two prints originated from an album cover design for our former band, Double Dagger. These prints with the Aesthetic Union gave us the opportunity to expand on the theme and take advantage of the tactile qualities of the letterpress.
View more of Post Typography's work here.
Limited edition to 50 prints.

Print Size: 18" x 24".

Method: Letterpress Printing.

Material: Heavy Acid Free Cotton Paper.
Available framed and unframed.

Signed and editioned by the artists.

Certificate of Authenticity included.

To inquire about International Shipping, email us at info@theaestheticunion.com.