NRA Poster // The Aesthetic Union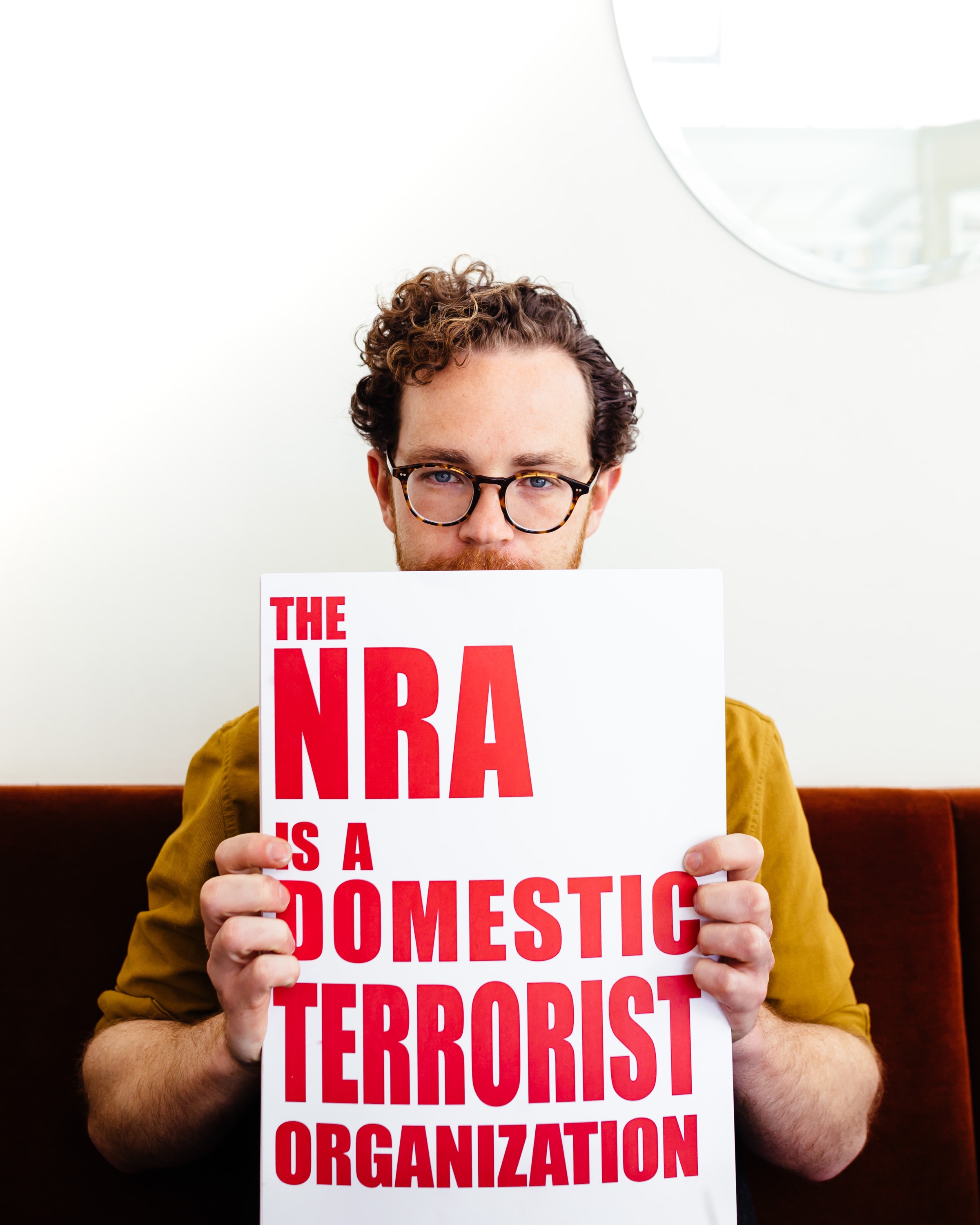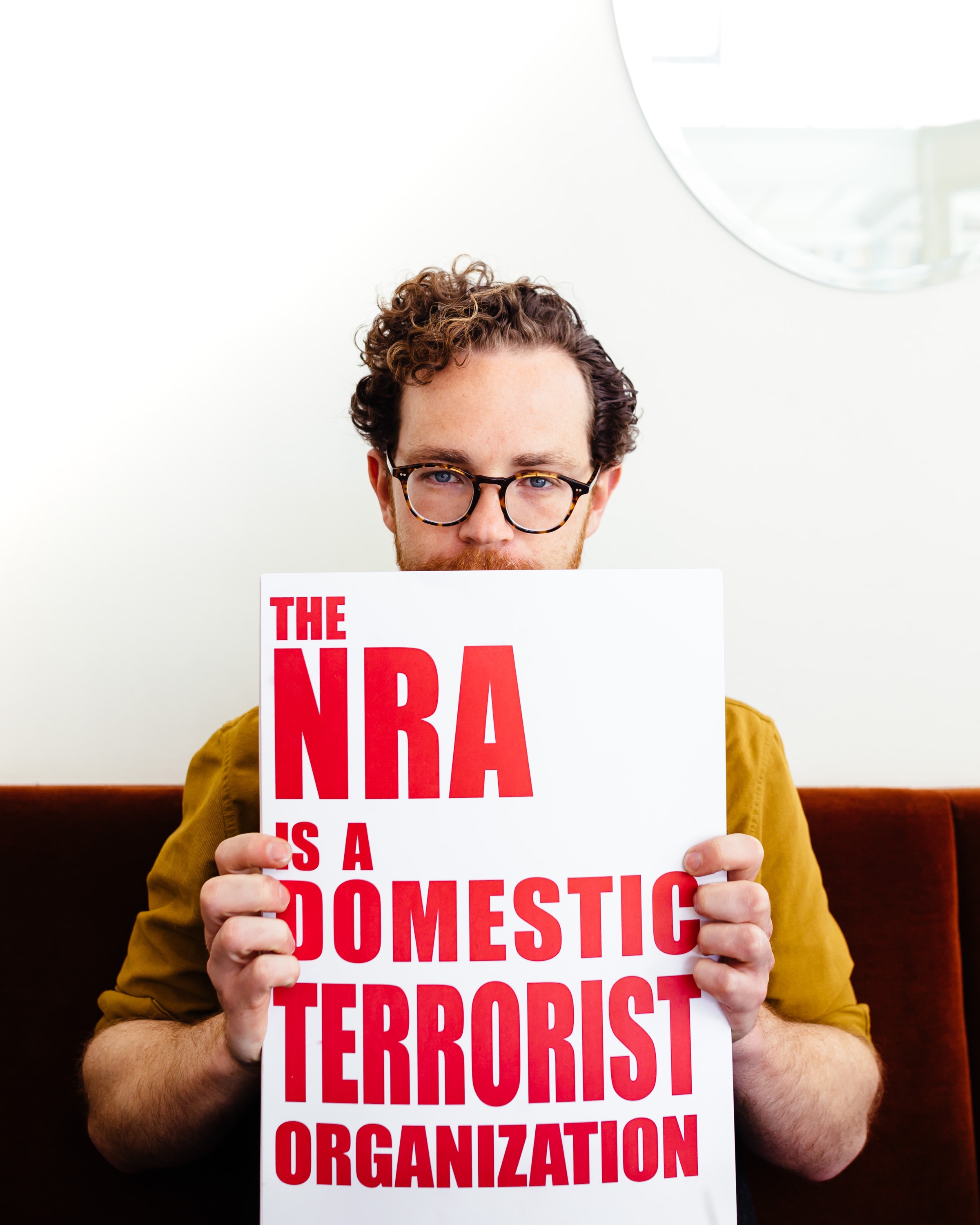 NRA Poster // The Aesthetic Union
Redefining the National Rifle Association
In March of last year I designed and letterpress printed a poster in response to the Stoneman Douglas H.S. Shooting. I couldn't believe the positive response I got from these posters and we were immediately out of them.
You couldn't imagine my surprise when I saw the news this morning that San Francisco has declared the NRA a domestic terrorist organization. Realistically, I don't know if we influenced their decision somehow but if feels really good in this world of chaos that small voices can effect bigger changes. Now we just need the rest of the nation to step up too.
In honor of the Board of Supervisors decision, we are reprinting these posters. They'll be online and on the shop.
More of our thoughts here:
A terrorist by definition is someone who engages in terrorism, and terrorism is defined as "the systematic use of violence to create a general climate of fear in a population and thereby to bring about a particular political objective." To be a terrorist organization, therefore, the NRA would have to intentionally encourage and support the use of violent attacks on U.S. citizens with the intent of creating general fear so as to force submission to its political agenda. The NRA clearly does this.
PRINT DETAILS
Method: Letterpress Printed

Material: Heavy clay coated poster board

Print Size: 12" x 18".

Available unframed.
To inquire about International Shipping, email us at info@theaestheticunion.com.