Untitled #2 // letterpress print with Julie Cloutier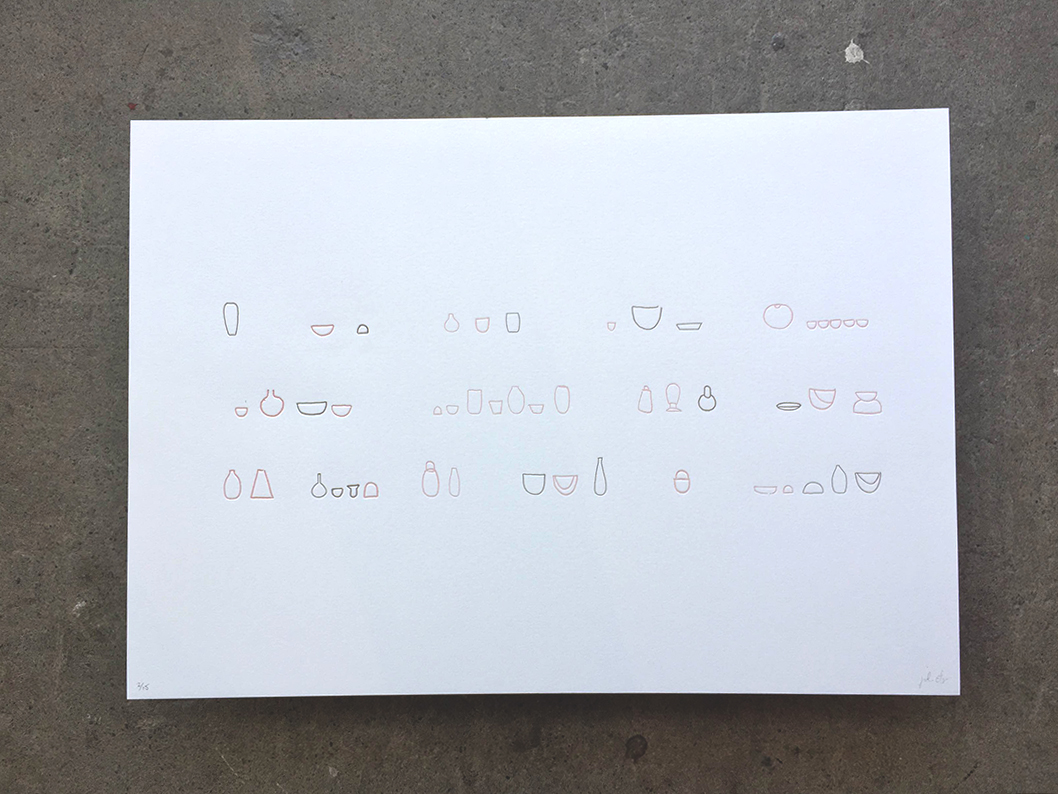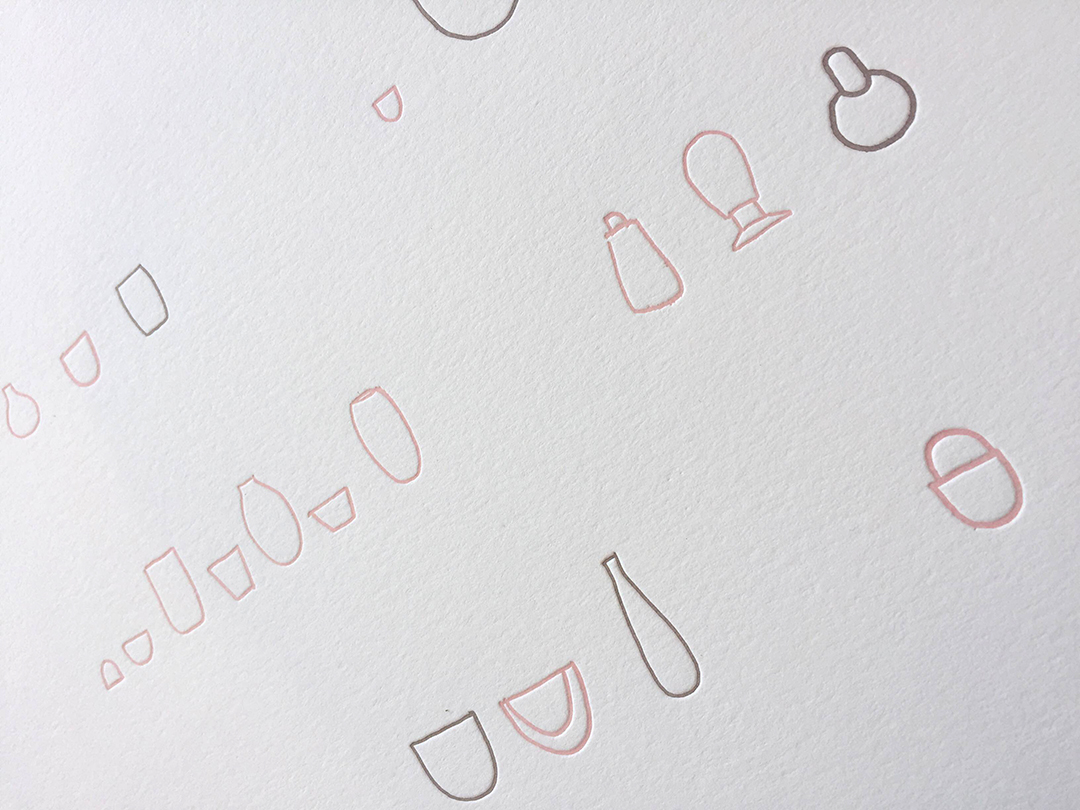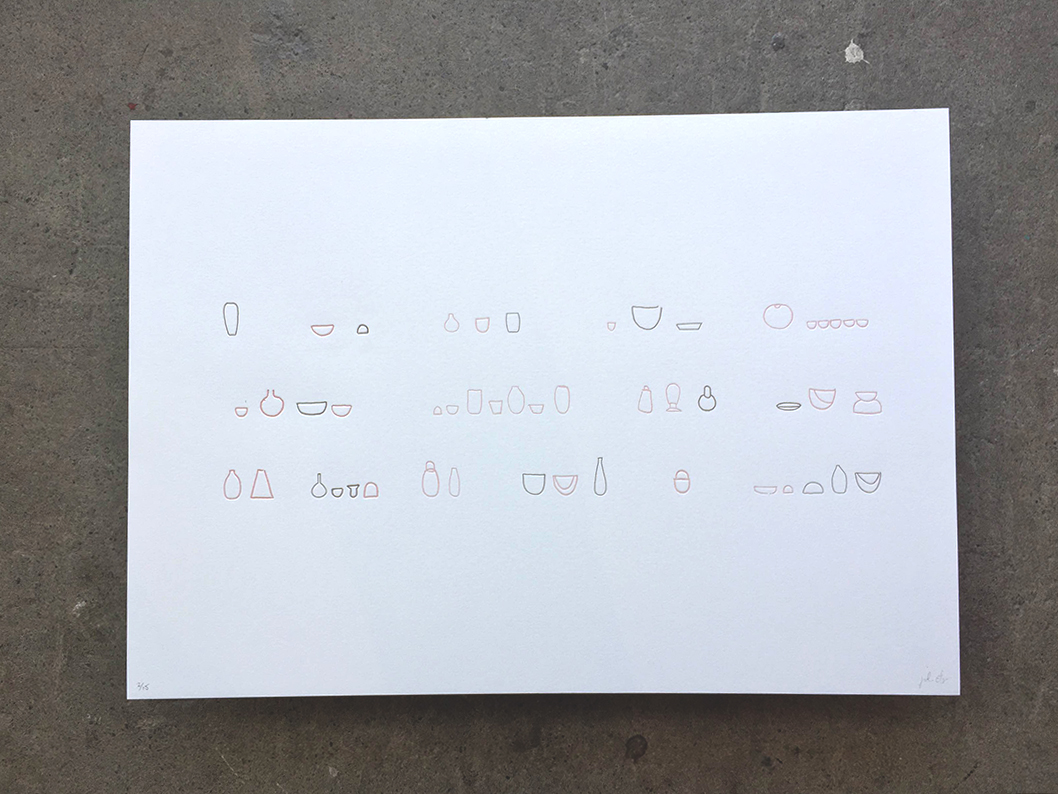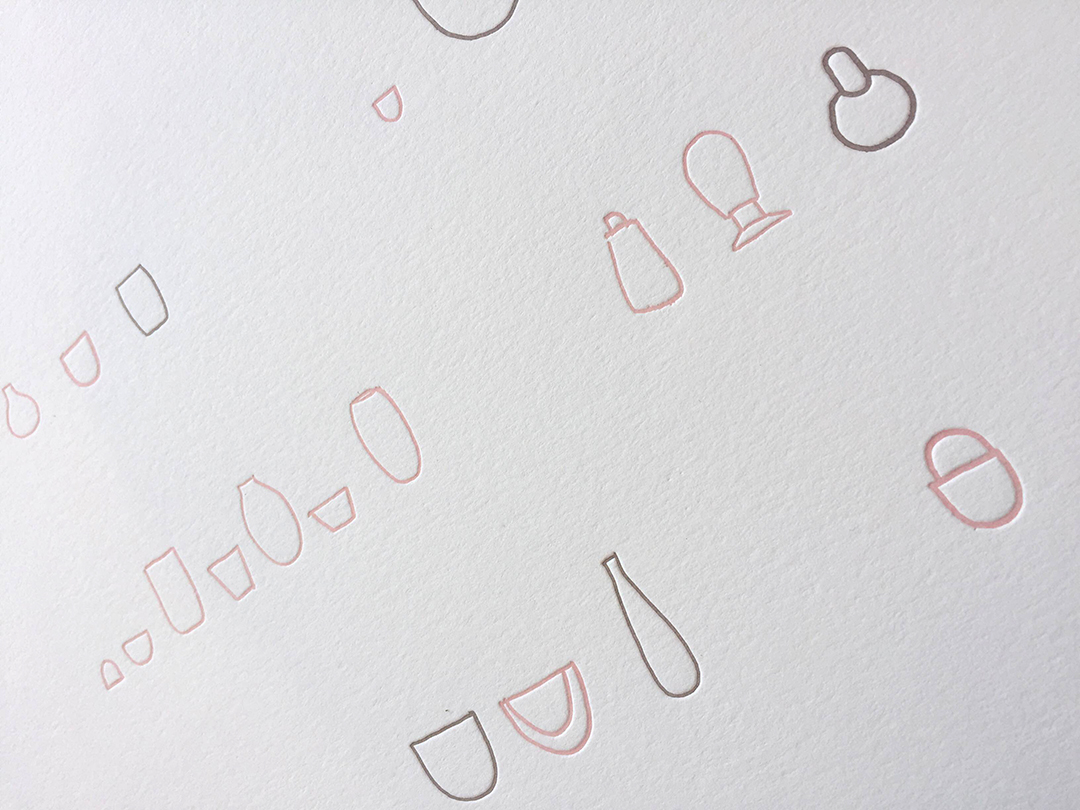 sold out
Untitled #2 // letterpress print with Julie Cloutier
A language of her own. Spoken in simple drawings of ceramics arranged on the page. Telling a story no one knows but herself and a few others.
Julie's ceramics invoke many things. From California coastal landscapes, tiny buildings, a hint northern forest mist that might linger in the trees too long. Her physical pieces involve arranging them into rows and grids. One might imagine a world taking place between the objects or that the ceramics themselves sprung from the ground like mushrooms.
Julie's initial drawings are arranged in the very same way, but one a two dimensional page, and this is wear we found inspiration for our collaboration. Movable objects on the page, like the movable lead type that once stood in all print shops. Julie arranged the letterpress plates of her drawings to create a paragraph within her own language of drawings.
Ink colors were mixed to match her specific palette of glazes and clay choices. A two color mock split fountain was employed to create a sense of visual motion through out the large print.
Editioned to only 15
14"x20" finished size